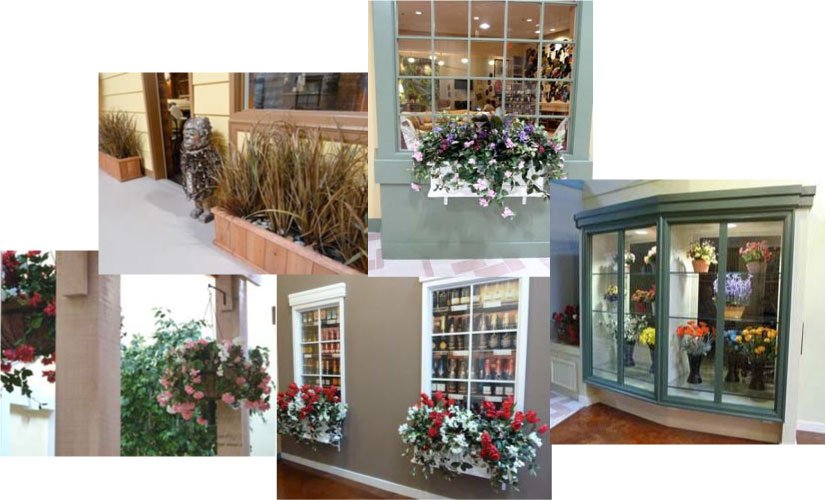 The newly completed Vocus headquarters is a vibrant, fun office setting – with a Disneyland Main Street theme throughout their public areas. We were in Maryland personally to take photos of our custom silk trees, silk plants and silk plantings throughout the facility.
At Make Be-Leaves we specialize in working together to overcome design challenges, customizing our creations to fit your specifications, to perfectly complement and accent your design elements. Turning your imaginations into reality! We provided quite a mix of custom silk trees including silk Camellia Leaf Trees, silk Red Japanese Maple Trees, silk Weeping Willow Trees, and silk Yellow Birch Trees in the main Towne Center.
• The silk Apple Trees in the Market Square (where employees can sit "under the Apple Tree"), silk Ficus Trees and colorful hanging baskets in the Civic Green area.
• Make Be-Leaves also provided custom wall trellises with trailing silk greenery for the sitting area next to the cafe.
• Window box planters with colorful silk flowers grace the store fronts, and a variety of silk plants and silk grasses make you feel as if you are truly walking down main street.
We custom design, create, ship and install your Silk trees and Silk plantings, across town, across country or around the world.
First impressions are lasting!
Call Make Be-Leaves today for your free customized quote 800 634-1402 | email: [email protected]