[et_pb_section fb_built="1″ admin_label="section" _builder_version="3.22″ transparent_background="off" make_fullwidth="off" use_custom_width="off" width_unit="off" custom_width_px="1080px" custom_width_percent="80%" global_colors_info="{}"][et_pb_row admin_label="row" _builder_version="3.25″ background_size="initial" background_position="top_left" background_repeat="repeat" custom_padding="25px|0px|27px|0px" make_fullwidth="off" use_custom_width="off" width_unit="off" global_colors_info="{}"][et_pb_column type="4_4″ _builder_version="3.25″ custom_padding="|||" global_colors_info="{}" custom_padding__hover="|||"][et_pb_text _builder_version="4.14.1″ background_size="initial" background_position="top_left" background_repeat="repeat" hover_enabled="0″ use_border_color="off" global_colors_info="{}" sticky_enabled="0″]
Artificial Succulents
Artificial Succulents are wildly popular and amazingly realistic-looking, our custom faux succulent arrangements and plantings continue to be one of our best-selling plantscaping items.
Our artificial succulent plantings now grace the swanky El Greco Lofts in Westwood, California, an Audi showroom in Fort Lauderdale, Florida (both pictured below), and the award-winning VA Sepulveda in Los Angeles.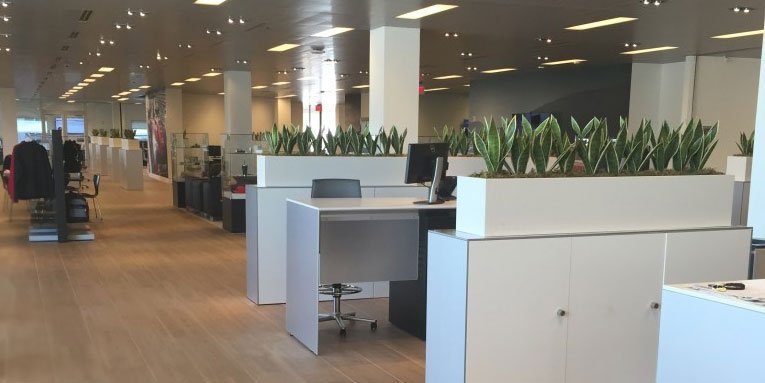 Whether designed as a single succulent variety throughout a long planter, or a combination of mixed succulents – at one height or mixed – they are all equally beautiful. Just some of the ideas we can bring to life: A tabletop arrangement, custom mixed succulent framed wall, or a large-scale built-in plantscaping – the options are limitless! Take a look at some of our incredible designs below. Don't see what you're looking for? Just ask! We're at our best when we're creatively challenged.
Thanks to technology blended with artistry to provide realistic feel as well as life-like appearance, our succulents are extremely popular! Our artificial succulents and cactus are constructed from materials that makes them feel real even to the touch. Choose from a wide variety of styles and sizes for a great, exotic southwest look.
Artificial Succulent Image Gallery
[/et_pb_text][/et_pb_column][/et_pb_row][/et_pb_section]
Related Images: