Inspired by the Butchart Gardens, Victoria, Canada
Elegant, Sculpted, Artificial Interior / Exterior UV Silk Flowers & Plants The first of our new Famous Gardens Collections, is the world-renowned Butchart Gardens, located near the city of Victoria, on the island of Victoria, Canada. Ranked among the top five most famous gardens in the world, Butchart gardens was actually once a rock quarry that was completed transformed into spectacular gardens in the beginning of the 1900's. The gardens are separated into sections, including Japanese, Italian, Mediterranean, and Sunken Gardens. It is a mesmerizing experience strolling through the 55 acres of spectacularly designed gardens – every inch meticulously maintained.
Our collection is mix of vibrant artificial flowers, faux shrubs and silk trees that are designed and manicured to lush long-lasting perfection.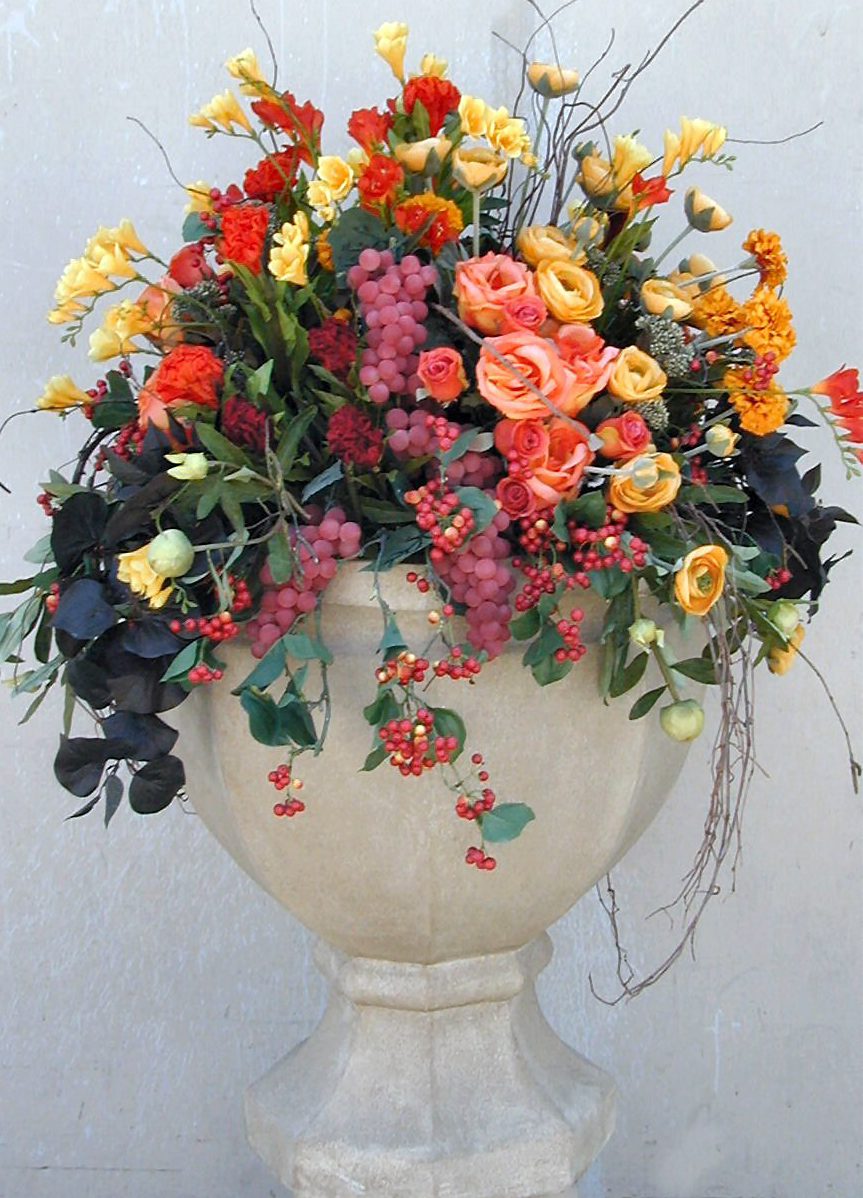 Artificial Flowers, Plants & Trees inspired by Famous Gardens – The Butchart Garden Collection
Bold silk, stylized free-standing and table-top floral arrangements
Japanese Maple and Dogwood Trees
Mixed Floral
A variety of UV exterior artificial plants, trees and plantscaping
Boxwood Hedges
Spiral Topiaries
Boxwood gardens
Vibrantly Colored designer artificial flowering plants for outdoors
Balcony Window Boxes
Decorative Planters
Trellises
Planting Built-in Areas
Call Make Be-Leaves today for a quote tailored to your specifications and budget.
Our toll-free number is (800) 634-1402 or you can email us at [email protected].