[et_pb_section fb_built="1″ admin_label="section" _builder_version="3.22″ fb_built="1″ _i="0″ _address="0″][et_pb_row column_structure="2_3,1_3″ admin_label="row" _builder_version="3.25″ background_size="initial" background_position="top_left" background_repeat="repeat" _i="0″ _address="0.0″][et_pb_column type="2_3″ _builder_version="3.25″ custom_padding="|||" _i="0″ _address="0.0.0″ custom_padding__hover="|||"][et_pb_text admin_label="Text" _builder_version="3.29.3″ background_size="initial" background_position="top_left" background_repeat="repeat" use_border_color="off" border_color="#ffffff" border_style="solid" _i="0″ _address="0.0.0.0″]
Custom Artificial Plantscape Installation
From recreating an entire Mediterranean-style estate grounds for a studio production, to custom grass plantings for a contemporary-style multi-level hotel lobby, Make Be-Leaves design team is ready to help you create a fabulous interior plantscape.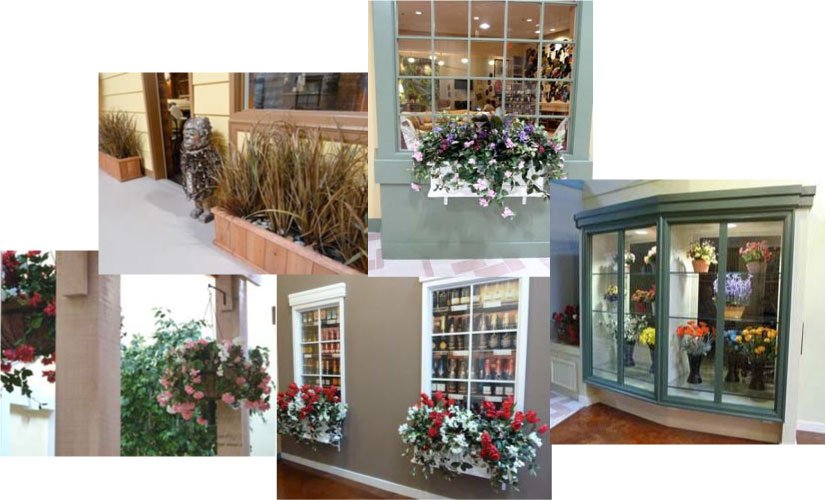 The new Vocus headquarters in Beltsville, MD is a vibrant, fun office setting with a "Disneyland Main Street" theme. Make Be-leaves created a mix of large artificial trees, colorful silk floral plantings, and trellises.

Click on an image below to explore more Make Be-leaves bespoke artificial plantings:
Create the hospitable warmth of Italy with a Grape Vine Trellis, give a bare wall the look of age with an English Ivy Trellis, and add a touch of romance with a colorful Wisteria or Bougainvillea Trellis.
Call Make Be-Leaves today for your free customized quote
1 (800) 634-1402 | email: [email protected]
[/et_pb_text][/et_pb_column][et_pb_column type="1_3″ _builder_version="3.25″ custom_padding="|||" _i="1″ _address="0.0.1″ custom_padding__hover="|||"][et_pb_sidebar area="sidebar-1″ admin_label="Sidebar" _builder_version="3.0.74″ remove_border="off" _i="0″ _address="0.0.1.0″][/et_pb_sidebar][/et_pb_column][/et_pb_row][/et_pb_section]